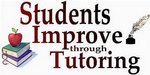 Tutoring Mandatory
Dear Parents and Families:
We will begin mandatory after school tutoring beginning on August 28th at Beatty High School from 2:30PM until 4:30PM, Tuesdays and Thursdays. Students that will be included in mandatory tutoring are students with less than a 2.00 grade point average and those students that are failing a class.
The tutoring will be supervised by teachers from Beatty High School. The idea behind tutoring is to help students to improve their grades in classes they are not doing well. This will give the opportunity for students to pass their classes to earn the credits they must acquire to graduate from high school.
All students that stay for tutoring must remain at the school until 4:30PM. The activity bus will leave the building immediately after tutoring. Students will receive mandatory tutoring until they have achieved a 2.00 grade point average and are passing all of their classes.
Thank you for your support in giving our students opportunities to believe that they can achieve at a higher level in high school. If you have questions or concerns about the tutoring program, please make an appointment to meet with Mr. Brockman or Mrs. Sullivan.
Sincerely,
Chris Brockman
Beatty High School Principal